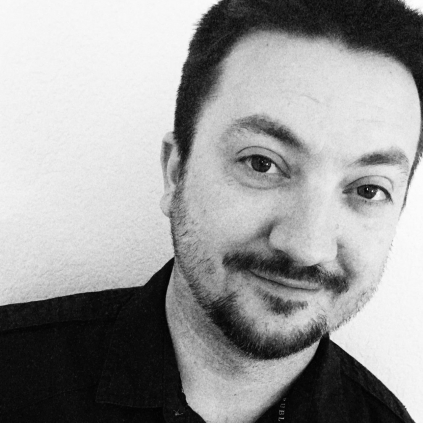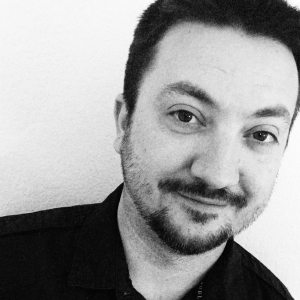 You can hear recent VCFA graduate Jesse Mitchell's music in several places this fall. The MFA in Music Composition grad has signed on as a member of Peoria-based film production company CineForge.
CineForge is currently on a tour of comics and gaming conventions with its documentary film Game Jam the Movie. The film follows 12 teams of game developers as they compete in a 48-hour contest to determine who can make the most promising, playable game in that insane time constraints. The stakes are high–victory means an all-expenses VIP trip to the IndieCade International Festival of Independent Games, to show off their work to companies like Playstation that could make their career.
The film features Mitchell's music, and is screening at the Montreal International Game Summit the weekend of December 11-13, and at the country's premiere video game music festival, Super MAGFest, the weekend of January 4-8.
Also on the horizon is a Kickstarter campaign for the film Max Reload and the Nether Blasters, about a small-town video game store clerk who must rally to defeat the forces of evil, after he accidentally unleashes them from an old ColecoVision game. ColecoVision has actually partnered with CineForge to help the film along, and while crowdfunding is always risky, the company has a proven track record and a solid fan base from the prior work. They've already begun marketing the film, with a sweepstakes, concept art, and more. Expect more from the filmmakers (and from Jesse) when the campaign launches on November 3.
Asics shoes | adidas garwen spezial white shoes – New In Shoes for Men
https://everythingismusic.vcfa.edu/wp-content/uploads/2017/10/Jesse-Mitchell.jpg
1285
1285
Michael Garrett Steele
http://storyboard.vcfa.edu/wp-content/uploads/2018/01/VCFA_logo_nbkgd-300x167.png
Michael Garrett Steele
2017-10-21 05:38:08
2018-02-20 14:00:55
Game Jam the Movie tours with Graduate Jesse Mitchell's Music